Royal Edinburgh Military Tattoo
11th September 2023
Scotland. When you think about it, not only is it a place of immense beauty, but it's also awash with history. You can feel the weight of tradition every time you turn a corner. And there's no tradition more famous than the Royal Edinburgh Military Tattoo. Known worldwide, this event isn't just a nod to the past, it has also donated a hefty £10 million to various charities.
Many of our guests who tour with us in August add in an outing to the Tattoo and they always have a fantastic time.
So, what's the fuss about?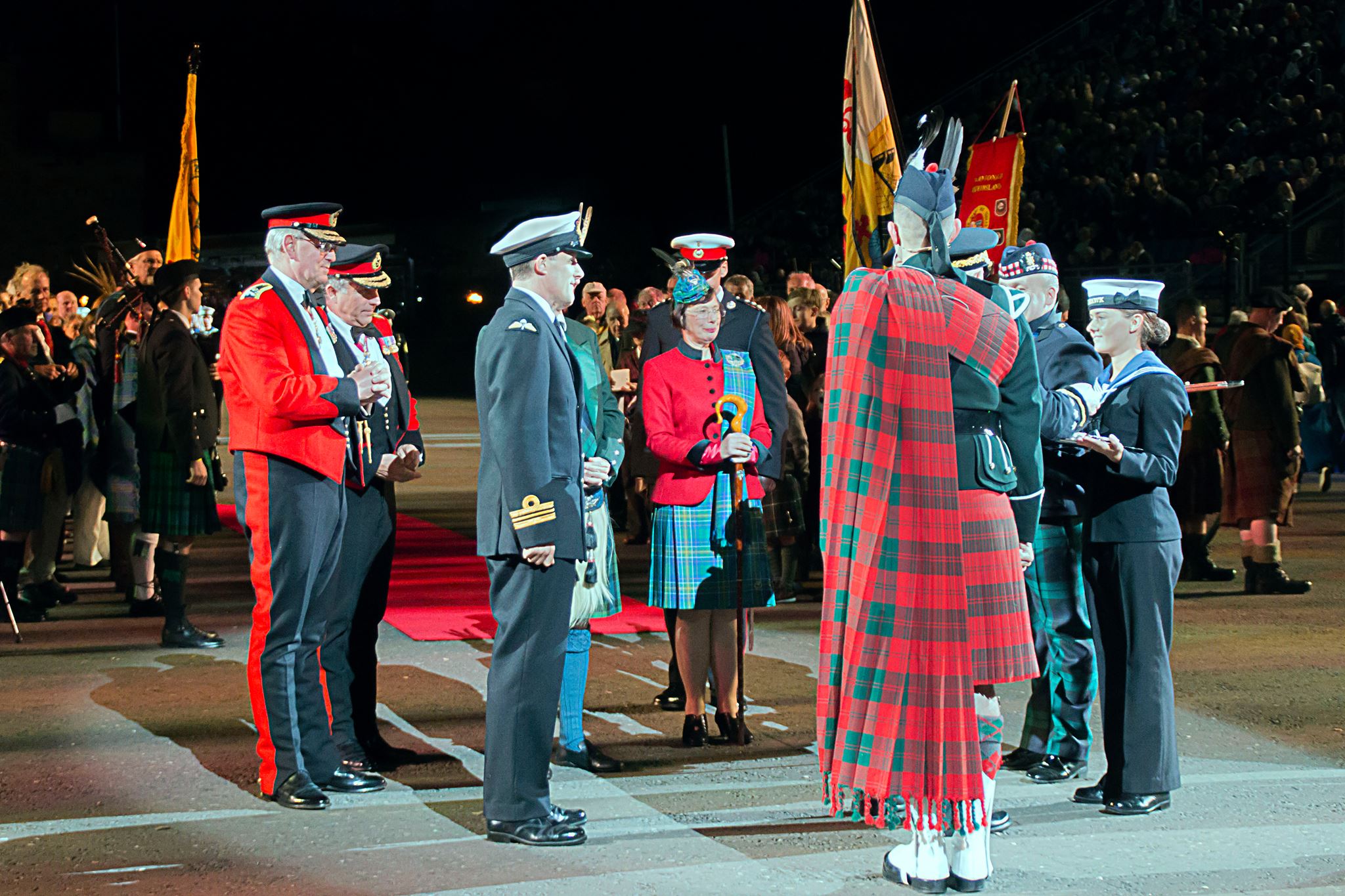 Photo provided by Clan Hunter
A Wee Bit of History
Rewind to the late 1940s. The world was recovering from World War 2, and Scotland was no exception. It was during this period, in 1949 to be precise, that the public got its first taste of a military tattoo in Edinburgh. Known as 'Something About a Soldier', it took place at the Ross Bandstand in Princes Street Gardens. Fast forward a year, and the first official Royal Edinburgh Military Tattoo graced us with an audience of 6000, all eagerly perched on makeshift benches and scaffolds around the wide esplanade at Edinburgh Castle.
What's changed since then? Well, the ethos remains the same – celebrating the unyielding Scottish spirit. The Tattoo's origin is a simple bugle call, beckoning soldiers back to their barracks. But now, it's evolved into a grand display of precise military craftsmanship. By 2018, there was room for a whopping 8800 people each night, allowing 220,000 people to witness the magic throughout August, complete with all the bells and whistles – and some amazing laser lighting.
What's It All About Anyway?
Now, you might be scratching your head about the term 'Tattoo'. It's got Dutch roots from the 17th-century, stemming from 'doe den tap toe', which cheekily means 'turn off the tap'. It was a call for tavern owners to stop selling ale, ensuring soldiers weren't, let's say, 'over-refreshed'. As military customs evolved, 'tattoo 'began referring to the final call of the day and the evening entertainment from military bands.
Today's Edinburgh Military Tattoo? It's a global gathering with an unforgettable backdrop – the imposing 12th century fortress of Edinburgh Castle. Picture it: the setting summer sun, the ancient castle, and expert performers from over 50 countries showcasing their talents. From the precision of our own Royal Air Force to the beats of Swiss drummers and the energy of Māori dancers from New Zealand, it's truly a global party with a hearty Scottish flavour.

The Cultural Heartbeat of Scotland
However, the Tattoo isn't just about catchy tunes and carefully choreographed steps. It's the beating heart of our unique Scottish culture. A celebration of spirit and traditions that echo in countries all over the world. This year's lineup includes 800 performers from Norway, The United States, Australia, Trinidad and Tobago, and Switzerland, alongside many homegrown acts from across the UK and Ireland.
Presenting an amazing display on the the esplanade are pipes, drums and orchestras from The Royal Edinburgh Military Tattoo, The Royal Marines, The Royal Air Force, The Band of the Royal Air Force Regiment, The 1st Battalion The Irish Guards, The Royal Highland Fusiliers 2nd Battalion, The Royal Regiment of Scotland, The 4th Battalion The Royal Regiment of Scotland and The Scottish Universities Officers 'Training Corps and The King's Colour Squadron Royal Air Force.
A Global Gathering with Scottish Roots
The impact of this breathtaking annual spectacle resonates in communities far and wide. Over the years, artists have performed from over 50 countries, which is a testament to Scotland's universal appeal. For many, participating is a cherished memory, strengthening ties between nations.
Even the audience is diverse. In 2020, ticket sales showed 30% were Scottish, 32% from elsewhere in the UK, and 38% were international from 69 countries! A real cultural mix. The Tattoo is broadcast by the BBC annually and by ABC (Australian Broadcasting Corporation) every New Year's Eve. It has even hit the road, visiting New Zealand and Australia many times.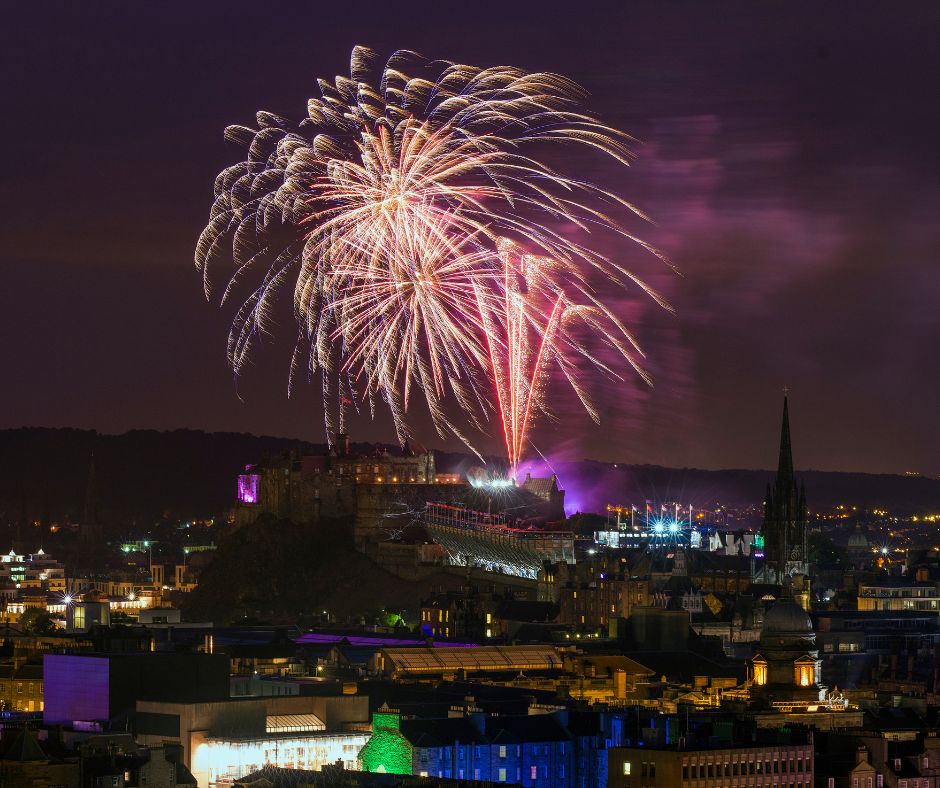 Economic and Social Impact
The Tattoo isn't just about the glitz. It has significant clout in the Scottish tourist scene. Contributing up to £100 million to Edinburgh's annual economy, it's more than just an event. It's a global gathering, a symbol of unity where we all share and enjoy our traditions.
The Tattoo's purpose is clear: keeping traditions alive, reimagining them for new generations, and all in a spectacular setting that's hard to beat. And did you know? As of 2021, Princess Anne is the official patron.
In a nutshell, the Edinburgh Military Tattoo is Scotland's pride and joy. It's a celebration of our vibrant past, our dynamic present, and a promising beacon of hope for the future. Through highs and lows, our spirit remains strong.
Join Us
If you'd like the opportunity to witness this amazing event first-hand, please contact member of our team, and we can arrange an August tour that includes tickets.
Join us - it's a once-in-a-lifetime experience!
Recent articles