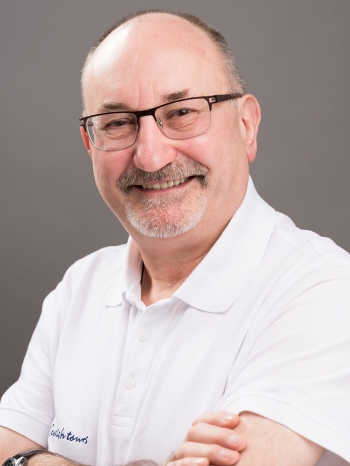 Terry
Me in three - Inquisitive | Gregarious | Chipper
My favourite place in Scotland - Argyll
My Scottish hero is - Scottish Scientist James Clerk Maxwell
I moved to Coatbridge in Scotland at a very young age. The region is called Lanarkshire, which was then at the centre of Scotland's industrial heartland. After High School, I qualified as an Environmental Health Officer and worked in various Local Government posts till early retirement as a senior manager in 2010. I also served as an officer in the Territorial Army, and retired as a Major.
My passion for Scotland defines me and I avidly seek information about all aspects cultural, historical, political and geographical. My mother's family background is Scottish and Irish which has given me a deep fascination for Celtic History, Music, Culture, Literature and Poetry. My activities are varied and include genealogy, fly fishing, gardening, aviculture and our Border Terrier, Tia, but I place my family and friends above all of these. Not a lot of people know that my love for Scottish music had me toying with folk singing at one time - when they hear me sing that probably never occurs to them!
I love working for BST because of the close-knit family atmosphere in the team. Also, the size of our tours provides the chance to meet small groups of people and to develop a closer tie with them than would be the case in a larger tour. There are many responsibilities for a driver/guide with Best Scottish Tours but I believe the most important one is to ensure that guests thoroughly enjoy their tour with us.