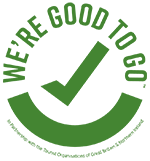 Oh how we have missed you all.
Ancient castles, glistening lochs, snowy mountains, sandy beaches and most importantly, our wonderful guests… it is all we have thought about over the past year, and we can't wait to welcome you back to Scotland.
Best Scottish Tours are delighted to announce that as of 26th April 2021 you can travel freely to Scotland from England, Wales, Northern Ireland, the Channel Islands and the Isle of Man. Take a look at our exciting Mini Tours which are perfect for a long weekend in Scotland. As of 17th May 2021 we will be back to normal, touring groups across the Scottish mainland and the islands. To book your small group tour with us or to discuss a future vacation, please get in touch with the team to discuss your preferred travel dates.
As a small group tour provider, we are a safe choice for touring around Scotland. Our tours are genuinely small groups with a maximum of 8 persons per vehicle and your accommodations are all hand-picked by us to provide an excellent experience. If you would like to book a private 'Bubble Tour' for just you and your family and friends, we are more than happy to arrange this for you.
We are very excited to get back on the road again with our guests to share Scotland with you. It has been far too long.
Best Scottish Tours have been working behind the scenes with all our amazing service providers to create a safe and exciting tour experience for our guests to return to. Tourism and hospitably providers in Scotland just love showing you our beautiful country, and we are so pleased to be able to make plans again with you all.
We have attained the Governments "Good to Go" status and are working with our accommodation providers to ensure that we adhere to all government guidelines for keeping each other safe whilst returning to a new normal.
We have also designed our own quality assurance promise that will give our guests the extra confidence that we are doing all we can to keep them safe:
Our promise to our guests
Each vehicle will maintain the high standard of cleanliness we have always had at Best Scottish Tours. We will also be guaranteeing each vehicle will be cleaned and fog machine disinfected between each tour.
We will be working closely with our hotels to ensure that when you are checked in each evening, your driver will give you full instructions as to what the hotel's guidance procedures are.
We will be working with each attraction to ensure you driver/guide can give you the guidance to follow prior to your arrival.
An amazing vacation! The world may be a very different place compared to this time last year, but that doesn't mean you can't have the holiday of a lifetime in Scotland. See you soon.
Further information

Social Distancing
Social distancing is still in place within Scotland meaning that you should maintain a 2 meter distance from people not within you household/social bubble.
Dining Out
Restaurants and bars re-opened their indoor spaces on the 27th of April 2021 with social distancing measures in places. This means there are less tables in some restaurants so that customers are kept safe. Nobody likes being crammed in to a tight space while they are eating, so for many this is a big positive! Let us take the stress out of having to consider every meal, with Best Scottish Tours we will make sure you have a pre-booked, lunch and dinner stop every day. Haggis anyone?
Scotland's Attractions
Some of Scotland's attraction such as castles and country homes now require you to book tickets in advance. You will likely be given a time slot for when you visit the attraction. We will organise all of this in advance for you so that it fits in with your itinerary. It is important therefore, to make sure we are conscious of sticking to our timing during your trip and we would be grateful if our guests could mindful of this so that they don't miss out.
Some Scottish castles and other attractions which now requiring pre-booking, are not accepting large group bookings. However, because Best Scottish Tours are a genuine small group tour company, we are able to gain access to these attractions.
Will I need to wear a mask?
Current guidance in Scotland is that you need to wear a mask when on public transport, visiting indoor attractions, and when in shops. You do not need to wear a mask when dining in a restaurant or bar, however you will be asked to wear a mask when walking to and from your table i.e. when you arrive or when you use the restroom.
Hand Sanitiser
Hand Sanitiser will be available in all of our vehicles and your driver/guide will ask every guests to hand sanitize at each stop when entering the vehicle. Our driver/guides will also be wiping down all commonly touched areas in the vehicle regularly during the touring day.
Am I allowed to travel to Scotland?
At present, some foreign travellers are allowed to travel to the UK without the need for a quarantine period on arrival. We expect more countries to be included in this list over the coming months. To keep up to date on developments from visit the UK Government website. There may be different rules for Scotland and England: https://www.gov.uk/uk-border-control
What happens if I have a booking and then I am no longer allowed to travel or Scotland goes back into lockdown?
We recommend that all guests travelling to Scotland take out full travel insurance to cover them adequately. It is imperative now more than ever to ensure your travel insurance covers you for Covid-19 related closures as there is no way of knowing or scheduling around these closures. We do take a non-refundable deposit to secure your tour with the balance being due 45 days prior to arrival and you can find our full terms and conditions here.