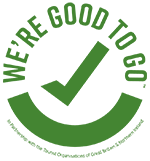 Travel has changed across the world, but we are excited to have return to full touring once again! We want to give you the confidence to come on this journey with us. Unlike many tour companies, we have been very fortunate to be able to retain all our Driver Guides and all our vehicles. This means we still have plenty of capacity for touring and we have an experienced team who cannot wait to get fully back to work.
So far during 2022 we have provided a whole host of tours for both domenstic and international clients. These vacations were a great success and our guests felt extremely safe at all times. Scotland is open to visitors and we are happy to be sharing our beautiful country with the rest of the world once again.

Our primary goal is to keep you safe, followed closely by ensuring you have the vacation of a lifetime! So here is all the information you need ahead of a Best Scottish Tours vacation in 2023 and beyond. If you have any further questions, just ask!

Our Vehicles

Our vehicles are thoroughly cleaned with a strong disinfectant fog machine between every tour. Our Drivers also clean the vans regularly throughout the day while you are out and about enjoying the sights, and at the end of each day.
We will provide hand sanitiser in the van for your use.

Our vans hold a maximum of 8 people, so you will never travel in a large group. We also have private and bubble tours available where you will only travel in your family/friend group along with our Driver Guide. If you book a 'Bubble Tour' we can also pick you up from the airport and drop you off again at the end of your tour to keep you feeling extra safe and relaxed.

Drivers

Our Drivers are encourged to take a COVID-19 test before every tour. They will also ensure that you are aware of any changes in guidance. If at any point during the tour you are worried or concerned, please let your Driver know.
Testing

If you need a COVID-19 test during your stay or before your flight home, we will do all we can to assist you. However, testing is primarily your responsibility and you will have to research the requirements for people entering Scotland from your country and check your vaccination status. You may be required to book tests in advance of arriving in Scotland. We can give you advice on where the nearest testing point is to your hotel or your tour route. You can find the most up to date information on by visitng the UK Border Control webpage.
Crowds

Concerned about busy crowds? At no point will you have to enter a location where you are uncomfortable with how busy it is. Being a truly small group tour, with no more than 8 people per tour vehicle, we are flexible with regards to our itinerary. If we arrive somewhere and it is too busy or you, please let your driver know and he will make the necessary changes to allow you to feel comfortable. Our Driver's are very knowledge of the wonderful places to visit all over Scotland, so they can adjust your trip where needed.
Even pre-pandemic, it was common for us to adjust itineraries. Sometime as the trip goes along, guests decide they want to make slight changes to the attractions they visit. With mixed groups, we of course only do this if everyone is in agreement, but for private tours we have plenty of flexibility. The only caveat being that we sometimes have to make it to a ferry, hotel or booked attraction by a certain time.

Attractions

A recent change in Scotland is that many attractions now require you to book a time slot in advance. However, we will plan all of this for you so you don't need to worry about timings. This is the tourism industry's way of reducing crowds and keeping you safe.
Masks

Currently masks are not a legal requirment in Scotland, check The Scottish Goverment website for the most up to date information on mask requirements. Many people still choose wear masks in Scotland in shops and on public transport and you may still see signs in some shops asking you to wear a mask.
You do not currently have to wear masks in our tour vehicles as they are private vehicles, but if it would make you feel safer to wear one, then please do so. Do what works for you.
What happens if rules change while we are on tour?

We will keep you up to date with any rule changes within Scotland and we will do all we can to ensure that it doesn't affect your enjoyment of your vacation. If you need to take further precautions regarding social distancing or mask wearing we will explain this to you.
Accommodation

We provide accommodation with your tour package, and all of our accommodation is hand-picked to ensure it is of the highest quality. This includes cleanliness and safety. We take great care to make sure the accommodation you stay in is fantastic, but if at any point you have any issues, please let your Driver know and they will speak to the accommodation provider to ensure it is sorted out swiftly. We have been using many of the guesthouses and hotels we stay in for years so we have a good relationship with the staff and owners.
What are the current rules for entering the UK and departing?

The rules do change from time to time, but at the time of writing, it is currently possible for many people to travel to the UK from abroad with relative ease. Head to the UK Border Control webpage to find the most up to date information.
Why tour with us?

We are a family company and we retain family values throughout our activities. That doesn't just extend to our staff, it extends to our guests too! Our guests and Drivers often say that by the end of a tour, you really feel like you have formed a family with your tour-mates. That is why our Drivers love their job so much, and why people regularly return to Best Scottish Tours and recommend us to others.
We are also one of very few genuine small group tourers within Scotland - none of our vehicles hold more than 8 people. This is of course great for safety, but it also means our Driver Guides can really get to know the people they are touring with and tailor the tour to suit their guests. Our vans can travel down roads that many of the larger touring vehicles cannot, meaning you'll get to see all those fantastic 'wee nooks and crannies' of Scotland. We pride ourselves on taking the road less travelled. This also means our tours can be more flexible, especially our Private and Bubble Tours.

We are so glad to be returning to a full touring season having retained all our Drivers and our vans. Although it has been a very hard couple of years, we are grateful to have weathered the storm. We are so excited to get back on the road again with you all. See you very soon!